Every year, Fredericksburg wineries host grape stomping events to celebrate the annual grape harvest season. Here are five tips on how to grape stomp like a pro as well as where to find grape stomps across Texas Wine Country.
Grape Stomping Tips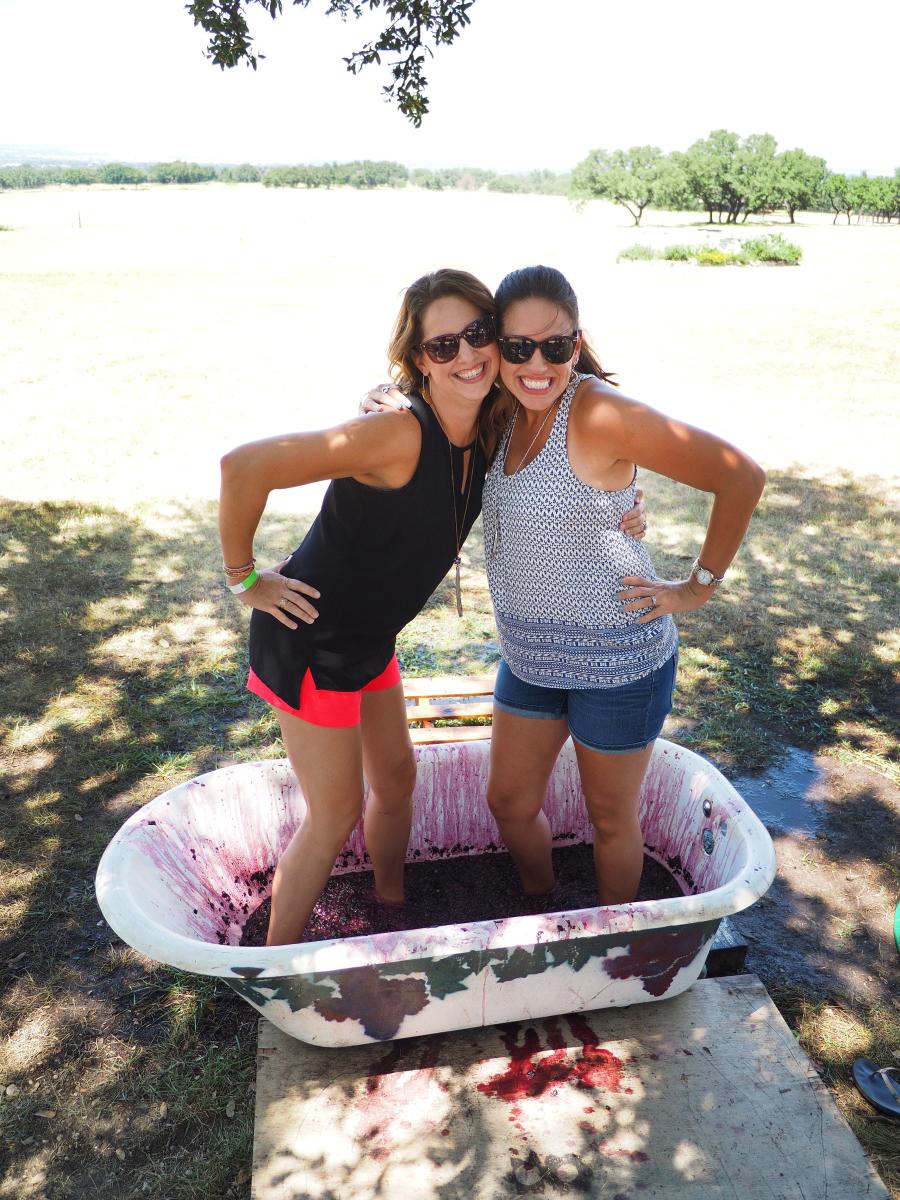 Dress for the mess. You're not going to the prom. You're smashing grapes with your feet in Texas Wine Country. For this winery visit, wear comfortable clothes that you don't mind getting grape juice on. Be sure to bring a pair of sandals or flip-flops to change into once you have rinsed the grapes from your toes.
 
Let's get physical. Don't tiptoe, stomp! It will get messy but that is just part of the fun. Hulk-out on those grapes. Squish them between your toes. It's the adult, socially acceptable way to play with your food...or to jump into puddles.
 
Sip on some Texas wine. No, not the grape juice in the tub. Sip on some delicious Texas wine from a proper wine glass. The area offers everything from sweet whites to dry reds and everything in between. Fredericksburg is home to more than 60 different wineries. Enjoy the child-like fun while sipping on some great wine. 
 
Capture the moment. Stomping on grapes is a moment you will want to remember. Make memories with friends and family as you take turns making purple footprints on commemorative T-shirts. Be sure to share your photos on Instagram, Twitter and Facebook with the hashtags #FBGTX and  #txwinecountry.
 
Have fun! Above all, celebrate the grape harvest season by having fun! Don't miss out on all of Fredericksburg's wineries, attractions, restaurants, lodging and more! 
Grape Harvest Events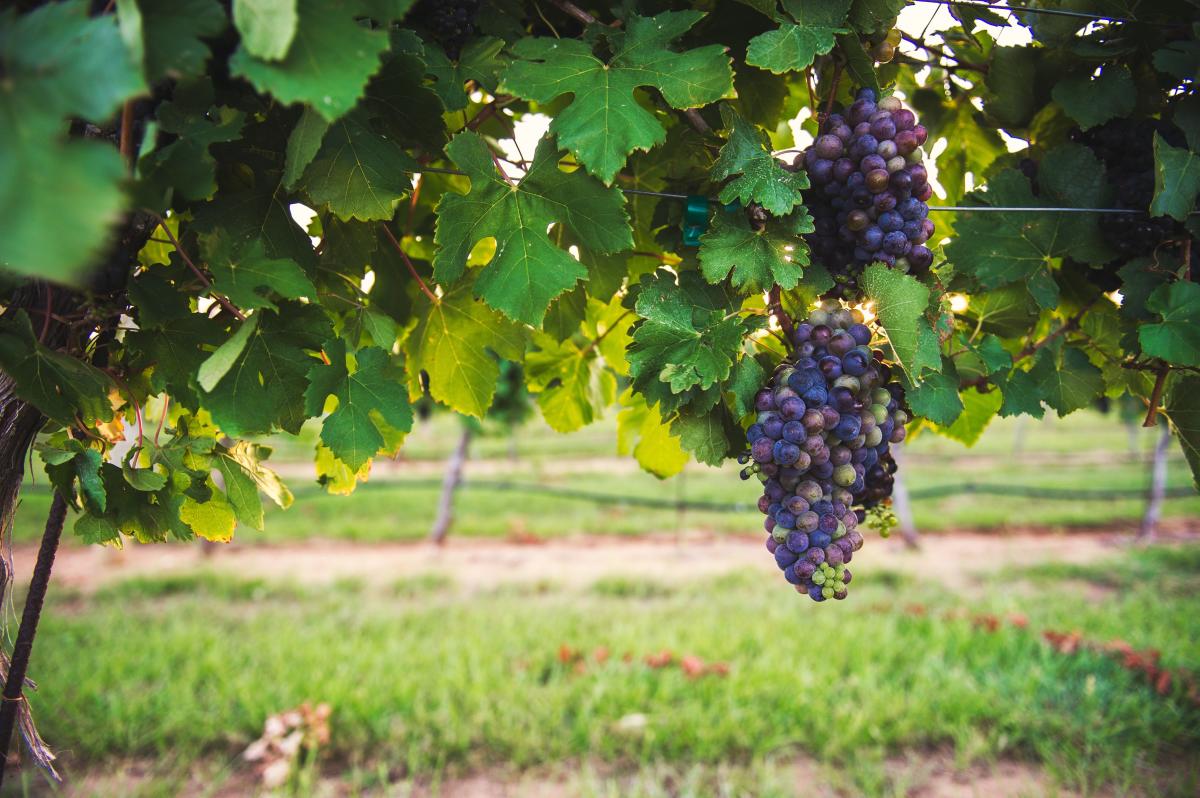 Every August, the Texas Hill Country Wineries begin their harvest of the annual grape crop. So how does one celebrate this harvest season? By stomping on grapes and celebrating with wine events. 
Harvest Vineyard Tour at Pedernales Cellars (Aug. 6)
Texas Wine Collective Grape Stomp and Paella Party (Aug. 12)
Grape Stomp at Pedernales Cellars (Aug. 26-27)
Annual Grape Stomp at Becker Vineyards (Aug. 26-27)
Messina Hof Annual Harvest Festival: Sunset Harvest & Dinner (Sept. 1)
Messina Hof Annual Harvest Festival: Harvest & Stomp (Sept. 2)
Annual Grape Stomp at Becker Vineyards (Sept. 2-3)
Knights of Columbus Bestfest (Oct. 21)
Fredericksburg Food & Wine Fest (Oct. 28)
 
Plan Your Visit
 
Fredericksburg has been called the unique lodging capital of Texas, so stay in a one-of-a-kind vacation rental, B&B, hotel or inns. Reserve your spot now. 
Find a full line-up of upcoming wine events and fall festivals. 
Picture Yourself In A
#txwinecountryadventure