Family Getaway
Fredericksburg, Texas has been named one of "10 Great Small Towns for Family Vacations" – so it's no surprise that it is a great destination for a family getaway! Here is an itinerary full of great ideas for your next family vacation to Fredericksburg!
Step one- Book Your lodging
Fredericksburg is home to a variety of lodging options - including national hotel chains to locally-owned inns, vacation rentals and more. There are plenty of family-friendly options including amenities like swimming pools, large kitchens for family meals and pet-friendly places.
---
Day one
After checking into your accommodations, it's time to start exploring Fredericksburg. Head to Main Street and check out one of the many restaurants that offers patio seating, kid-friendly options or even live music. Need to burn off some more energy? Head to one of the many parks and playgrounds in Fredericksburg that provide plenty of space to roam.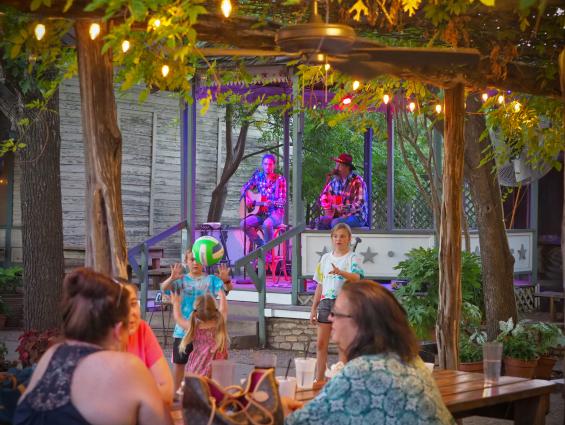 Headed to Fredericksburg with the entire family, kiddos too? No problem! There are a number of kid-friendly restaurants in Fredericksburg. Enjoy the...
Read More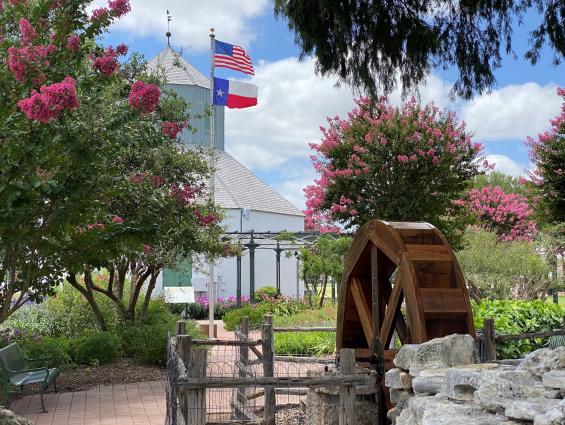 Fredericksburg and the Texas Hill Country are home to a number of parks. From a kid-friendly playground at Marktplatz, to golfing at Lady Bird Johnson Golf...
Read More
---
Day two
Lace up your walking shoes and get ready to explore downtown Fredericksburg. Make your first stop at one of the locally-owned coffee shops where parents can grab a cup of joe and the entire family can have a fuss-free breakfast. 
After breakfast, stop by the Visitor Information Center for a chance to "ask the experts" questions, and pick up maps, brochures and more. Snag a historic walking tour guide, a Kid's Guide and more! The Visitor Information Center also offers free parking, free Wifi, shaded picnic tables and public restrooms. 
Spend the day exploring more than 150 locally-owned shops, boutiques and art galleries along Main Street. Don't forget to stop by Dooley's 5, 10 & 25 Cent store for a step back in time, the Old Thyme Fun Shop for classic toys and the area's two children's clothing stores- Fredericksburg Natural Baby and Liebeskind, A Children's Boutique. 
Stop for lunch at Clear River Ice Cream and Bakery, for freshly made sandwiches, soups and salads. Be sure to leave room for dessert- including homemade ice cream, freshly made cookies, milkshakes and more! 
After lunch, it's time for some history. Use your historical walking tour map to guide you to the National Museum of the Pacific War – the only museum dedicated to the battles of the Pacific Theater –where you'll find interactive exhibits for adults and kids alike. The museum, and all of its hands-on exhibits (and cold AC), can be explored for an entire afternoon.
Insider tip: The National Museum of the Pacific War offers VIP tickets that offer entry to the museum for 48 hours. This allows visitor to go back and explore more history! Note that the museum is closed on Tuesdays but museums grounds are open daily. 
For dinner, head to Hondo's on Main Street, where the whole family can enjoy casual outdoor dining and live music.
---
Day three
Get ready for a day of outdoor fun with a quick breakfast of donuts and coffee. 
Then grab your sunscreen, picnic and plenty of water and head out to Enchanted Rock State Natural Area. Start with a geocaching adventure and then enjoy a picnic lunch with great views. Head up the Summit Trail to catch 360-dgree views of the Texas Hill Country. 
Insider tip: Reservations to Enchanted Rock can be made up to 30 days in advance. Reservations are highly encouraged and are required for park entry. Spring is the busiest time for the park. Pets are not allowed on the Summit Trail. The park closes due to rain and when capacity is reached. 
If you're up for a nighttime adventure – add stargazing to your itinerary. Enchanted Rock is an International Dark Sky Community and is one of the best places for stargazing in Texas! Don't forget your flashlights for your journey back to the car. 
Head back to town for dinner. Try some authentic German cuisine or try some true Texas barbecue. Either way, you won't go home hungry! 
---
In case of rain
Weather can be unpredictable. Plans can change. Here are a few kid-approved alternative activities that will help continue to make your time in Fredericksburg memorable. 
---
Before you leave
Thanks for visiting Fredericksburg! Before you leave, don't forget to plan your next trip! Fredericksburg is home to more than 400 events and festivals throughout the year. Subscribe to our newsletter to stay in the know!