Friday, September 2
Kick off the weekend by exploring Hill Country artists during the First Friday Art Walk. Participating art galleries have a flag outside their businesses and extend their hours until 8 p.m. Many also have receptions, demonstrations and more planned. 
The biennial Vereins Quilt Guild Show opens on Friday and runs through Saturday, featuring more than 100 quilts. 
Sip on local favorites
Explore Fredericksburg's Main Street, while enjoying a pint of beer or glass of wine as you stroll. Or, head to one of the several venues that will be hosting live music. You can also grab a bite to eat, before retiring to your cozy cabin or vacation rental.

Celebrate the Grape Harvest
Celebrate the annual grape harvest season by attending a grape stomp or a grape harvest festival. Several wineries will host harvest events throughout the weekend including Becker Vineyards and Messina Hof Hill Country. Be sure to check wineries for specific event details. After the stomps and activities, enjoy a glass of award-winning Texas Hill Country Wine at one of the area's more than 50 wineries.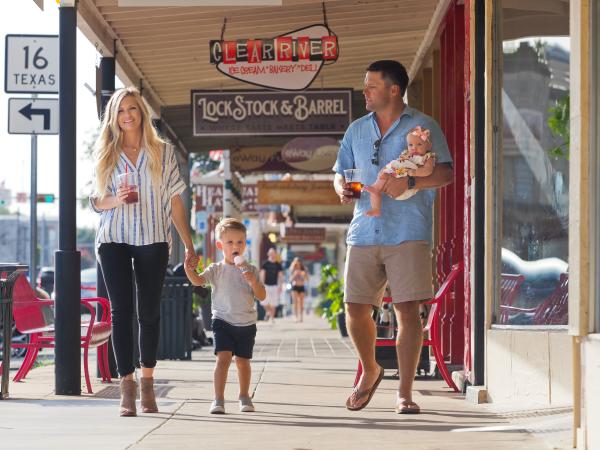 Enjoy Family Time
If you are looking for things to do with kids, Fredericksburg's Pioneer Museum will host a tour of the Old County Jail, which will give a look into the historic structure on Saturday afternoon. Learn about World War II in the Pacific with a live history reenactment at the Pacific Combat Zone or participate in the World War II Living History Outpost Program featuring living history characters and demonstrations. 
For more fun, family-friendly activities, check out these activities that explore everything from Fredericksburg's history to the great outdoors to the out-of-the-ordinary.
Support one of Gillespie County's volunteer fire departments with a meal of golden fried catfish and all the trimmings. The Doss VFD Benefit Fish Fry and Prize Giveaway is by donation and includes catfish, potato salad, beans, coleslaw, drinks and plenty of homemade desserts. Live music is presented by Dutch Treat. 
---
Sunday, September 4
At some point during the weekend, find time for these great adventures that are available daily.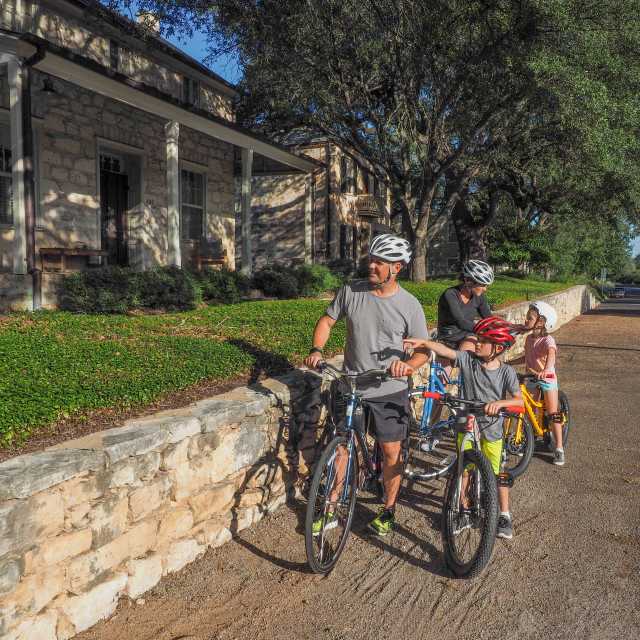 Whether you are considering your first trip to Fredericksburg or have been coming for years and want to discover...
Learn More
Whether you are considering your first trip to Fredericksburg or have been coming for years and want to discover...
Learn More