Friday, September 1
Kick off the weekend by exploring Hill Country artists during the First Friday Art Walk. Participating art galleries have a flag outside their businesses and extend their hours until 8 p.m. Many also have receptions, demonstrations and more planned. 
Sip on local favorites
Explore Fredericksburg's Main Street while enjoying a pint of beer or glass of wine as you stroll. Or, head to one of the several venues that will host live music. You can also grab a bite to eat before retiring to your cozy cabin or vacation rental.


Celebrate the Grape Harvest
Celebrate the annual grape harvest season by attending a grape stomp or a grape harvest festival. Several wineries will host harvest events throughout the weekend. Messina Hof Hill Country will host their Annual Harvest Festival with a sunset harvest on Friday evening and a grape stomp on Saturday morning, and Becker Vineyards will host their Annual Grape Stomp on Saturday and Sunday.
Be sure to check wineries for specific event details and prices. After the stomps and activities, enjoy a glass of award-winning Texas Hill Country Wine at one of the area's more than 60 wineries and tasting rooms.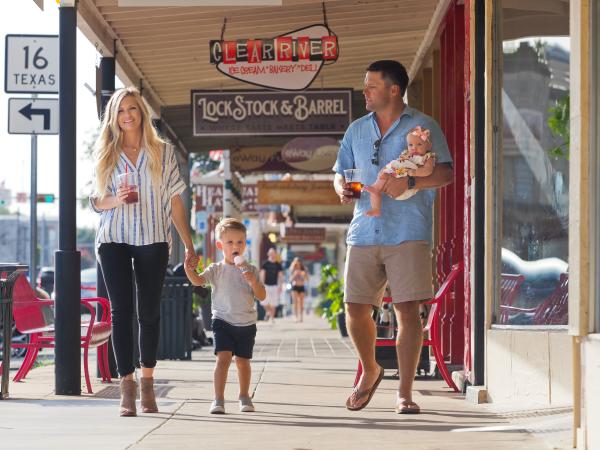 Enjoy Family Time
If you are looking for things to do with kids, Fredericksburg's Pioneer Museum will host a tour of the Old County Jail, which will give a look into the historic structure beginning at 10 a.m. Saturday morning. Or check out the classic and cool cars at Street Dreams' Cars and Coffee gathering from 8-11 a.m. Saturday morning.
Support one of Gillespie County's volunteer fire departments with a meal of golden fried catfish and all the trimmings. The Doss VFD Benefit Fish Fry & Prize Giveaway is by donation and includes catfish, potato salad, beans, coleslaw, drinks and plenty of homemade desserts. Live music is presented by Off the Grid. Pro tip: Bring cash. The Fish Fry does not accept cards at this time.
For more fun, family-friendly activities, check out these activities that explore everything from Fredericksburg's history to the great outdoors to the out-of-the-ordinary
---
Sunday, September 3
At some point during the weekend, find time for these great adventures that are available daily.
Or relax under the shade of the old oak trees out at Luckenbach Texas with a cold one, live music, and the crowing roosters!
---
Monday, September 4
Enjoy this Labor Day holiday and make the long weekend a summer sendoff to remember!
And before you pack up and head for home, be sure to start planning your next adventure to the Texas Hill Country with the fall festival season and the holiday season right around the corner.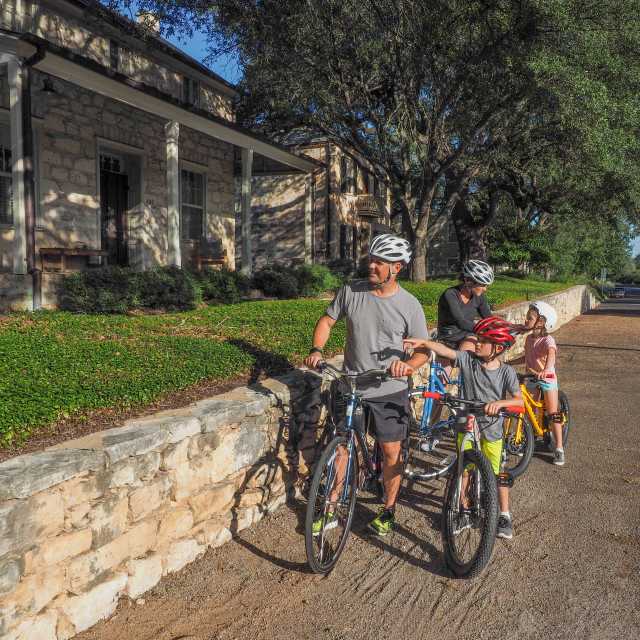 Whether you are considering your first trip to Fredericksburg or have been coming for years and want to discover...
Learn More
Whether you are considering your first trip to Fredericksburg or have been coming for years and want to discover...
Learn More