Labor Day Weekend is the last official getaway weekend of summer and is the perfect time to take advantage of all that the Texas Hill Country has to offer – shopping, wineries, unique places to stay, museums and more.
Events have returned in 2021 and it is important to plan ahead and make reservations as soon as possible to make your trip a smooth one. 
Friday, September 3
Kick of the weekend by exploring Hill Country artists during the First Friday Art Walk. Participating art galleries have a flag outside their businesses and extend their hours until 8 p.m. Many also have receptions, demonstrations and more planned.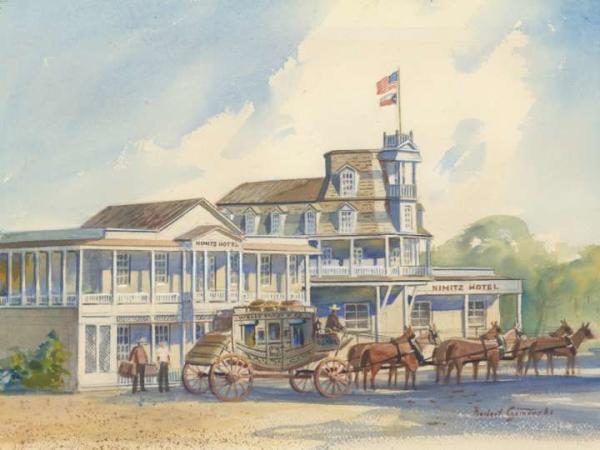 Be sure to check out special art exhibits celebrating Fredericksburg's 175th anniversary. "The Art of Fredericksburg: 175 Years" is on display at the National Museum of the Pacific War. The exhibit has more than 50 different pieces on display from over 30 artists. Meanwhile, "Lee Ethel's Fredericksburg" displays the works of painter Lee Ethel who captured Fredericksburg's architecture from 1974-1992. Open Monday-Saturday from 9 a.m.-4 p.m. at Appretiare Fine Art Framing and Appraising. 

Celebrate the Grape Harvest
Celebrate the annual grape harvest season by attending a grape stomp or a grape harvest festival. Harvest Tours are offered at Pedernales Cellars and Messina Hof Hill Country will offer two Harvest Festivals.  After the stomps and activities, enjoy a glass of award-winning Texas Hill Country Wine at one of the area's more than 50 wineries.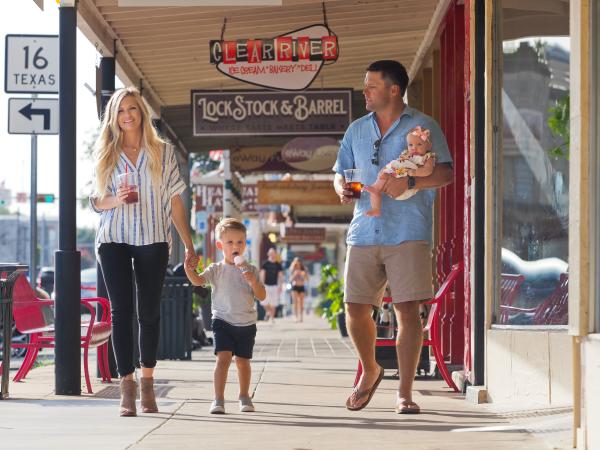 Enjoy Family Time
If you are looking for things do with kids, Fredericksburg's Pioneer Museum will host a tour of the Old County Jail, which will give a look into the historic structure on Saturday afternoon. Learn about early education and history in Gillespie County with a visit to the Willow City School House, part of the Gillespie County Country Schools Driving Trail.
For more fun, family-friendly activities, check out these activities that explore everything from Fredericksburg's history to the great outdoors to the out-of-the-ordinary.
Support one of Gillespie County's volunteer fire departments with a meal of golden fried catfish and all the trimmings. The Doss VFD Benefit Fish Fry and Prize Giveaway is by donation and includes catfish, potato salad, beans, coleslaw, drinks and plenty of homemade desserts. Live music is presented by Dutch Treat.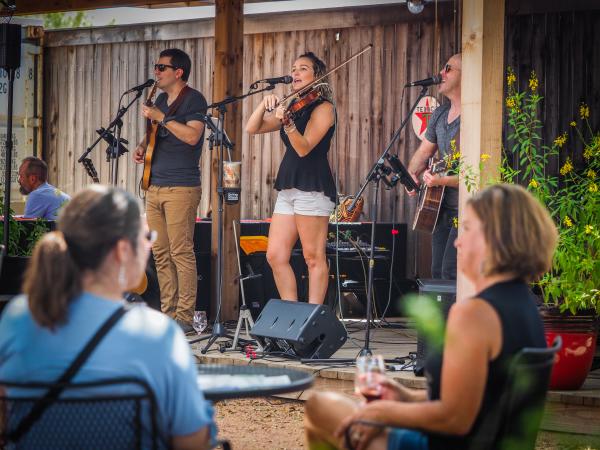 Listen to live tunes
Enjoy live entertainment with a Heart Tribute Show at the Rockbox Theater, featuring America's premier tribute band to the famous rock band.
Prefer swing dancing to the sounds of a 1940s-style big band? Spend the evening dancing the night away to the sounds of Bill Smallwood and The Lonestar Swing Orchestra at the USO Style Hangar Dance. Tickets includes swing dance lessons and a free photo booth. Wear your best 1940s inspired outfits and participate in the costume contest. Food and drinks available for purchase. 
---
Sunday, September 5
At some point during the weekend, find time for these great adventures that are available daily.
Or relax under the shade of the old oak trees out at Luckenbach Texas with a cold one, live music, and the crowing roosters!
---
Monday, September 6
Shop Until You Drop
Shopping opportunities continue along Main Street (and beyond), wineries are open to explore, and museums open for all-day fun on a Monday. Before you pack up and head for home, be sure to start planning your next adventure to the Texas Hill Country with the fall festival season and the holiday season right around the corner.
Get the full lineup of Labor Day Weekend events, including lots of live music, on our events page.