One of Fredericksburg's most popular festivals is returning for its 42nd year. Oktoberfest, slated for September 30 - October 2, 2022, honors the town's rich German heritage with everything from oompah music, arts and crafts, shopping, a children's area, over 50 varieties of beer and wine, great food and plenty of fun. 
The celebration takes place on Marktplatz in downtown Fredericksburg Friday through Sunday. Gates are open 6 p.m.-Midnight on Friday, 10 a.m.-Midnight  on Saturday and from 11 a.m.-6 p.m. on Sunday. 
One of the best local tips for Oktoberfest is to utilize Oktoberfest Park and Ride. The service drops you off right at the gate, after you park your car at the Gillespie County Fair Grounds. You can also buy admission tickets as well as food and drink tickets at the parking location to cut down on your time in line on the festival grounds.
---
Weekend activities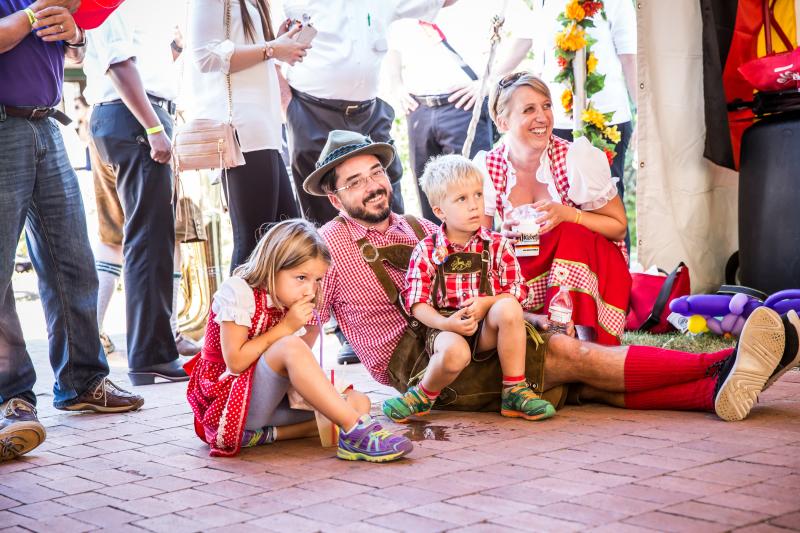 Oktoberfest weekend is packed with plenty of activities and fun for all ages. Live music will be played throughout the weekend on five separate stages. Schedules are subject to change. 
Friday
Kick off the weekend celebration with OkTUBAfest. The 12th annual event will take place from 5:45-6:15 p.m. inside the front gates. The event features and euphoniums playing traditional German tunes. 
Meet the Shiner Brewmeister with a Keg Tapping at 6 p.m. Local brewery Altstadt Brewery will host a waltz contest at 8:30 p.m. More details to come.
Saturday
Start your morning off burning some calories and participating in the 13th Annual Oktoberfest Kraut Run. Hosted by the Fredericksburg Morning Rotary Club, the run benefits local literacy programs and participants are treated to beer and sausage at the end of the race. Register here. 
Come shake your tail feathers at the Hauptstrasse Chicken Dance at 9 a.m. Show off your favorite chicken outfit or German costume. Find authentic German clothing and accessories here at these great Fredericksburg shops.
At 1 p.m., test your endurance in the Samuel Adams Stein Hoist. Meet the Altstadt Brewmeister with a Keg Tapping at 4 p.m. 
Sunday
Test your skills in the Real Estate Advisory Team 42 tournament. Registration begins at noon and play begins at 1 p.m. Gather the family and show off your best Bavarian style in the Family Dirndl and Lederhosen Contest at 2:30 p.m. Test your vocal agility in the Altstadt Yodel Contest at 1:45 p.m. 
Schedule is subject to change.
---
Prost to great food!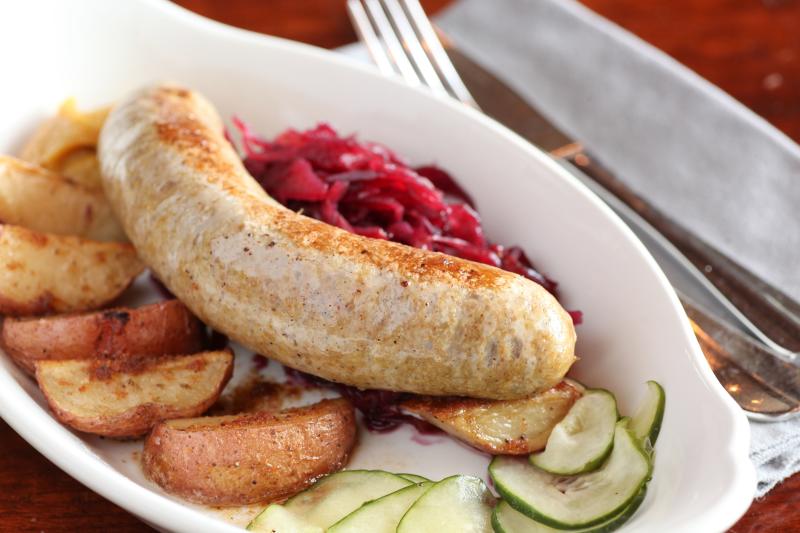 Throughout the weekend there are plenty of choices to taste traditional German fare as well as classic Texas favorites. 
Vendors will be set up throughout the festival serving great options including Bratwurst, German Fried Fries, Jaeger schnitzel, Potato pancakes, sausages wraps, German tacos, Rueben sandwiches and more! 
Fredericksburg is also home to great restaurants featuring everything from Hill Country Cuisine, Tex-Mex, Barbecue and casual eats. Discover the flavors of Fredericksburg. 
---
Cold brews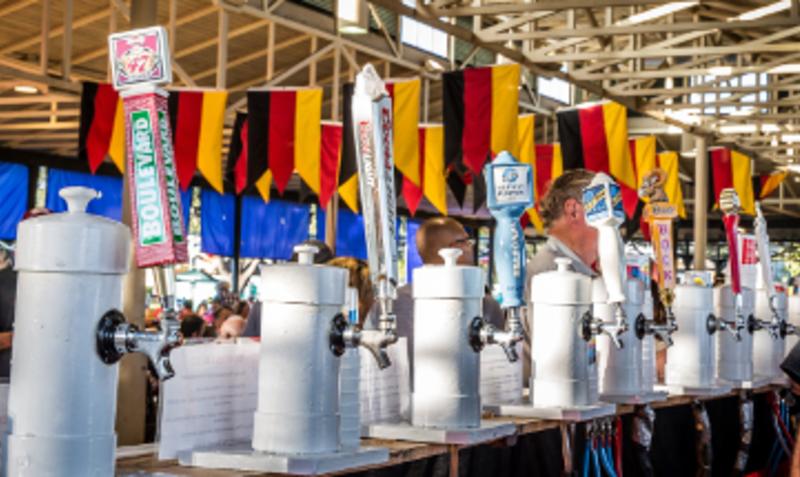 Oktoberfest will have over 50 different varieties of domestic, import and Texas craft beer on tap! 
Find your favorite local beers (Altstadt) or Texas favorite Shiner to German imports from Spaten, Warsteiner and Paulaner. For those that like to stick close to home, there will be plenty of domestic imports as well as seasonal Oktoberfest beers.
Fredericksburg isn't just about the great beer, it's also home to Texas Wine Country. The area is home to over 100 wineries, over 50 of which are located in Fredericksburg. Learn more about Texas wine here.
---
Make the most of your time
Whether its your first visit or you come every year, click below to start planning your visit, request free information and more! And, don't forget to start planning future visits.