Explore the beauty of the Texas Hill Country from the saddle of a horse. Fredericksburg has five companies that offer various trail rides accommodating riders of all skill levels. Many offer customized rides for a more intimate experience as well as group rides. It is recommended to wear long pants, closed-toed shoes and bring plenty of sunscreen and water to keep safe in the Texas sunshine.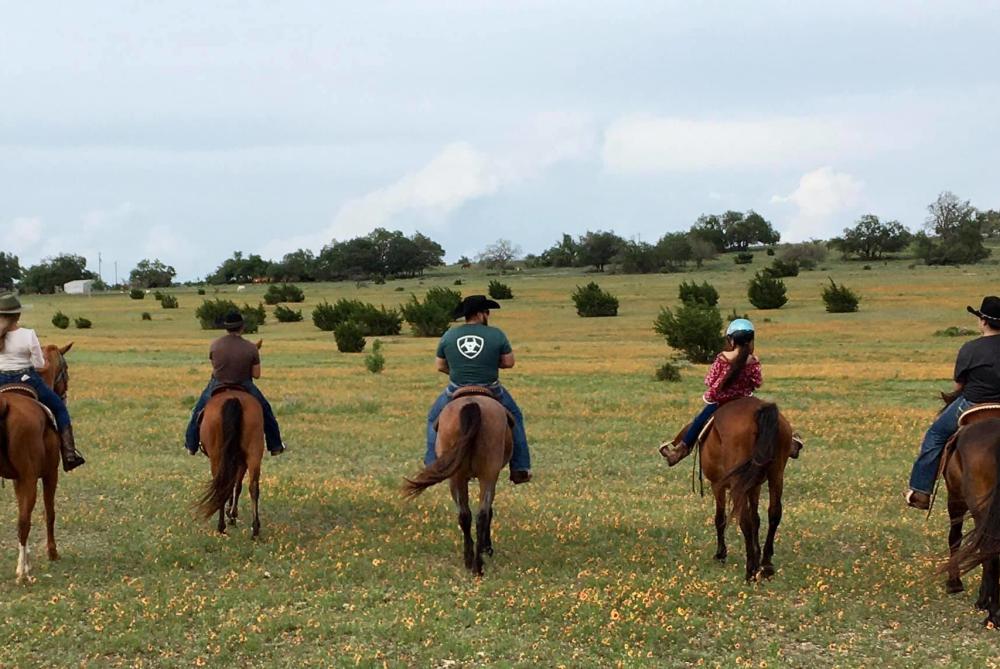 With over 60 years of combined trail riding experience, Bit and Bridle Stables has a passion for horses. Trail rides at Bit and Bridle are privately-guided and scheduled, allowing 1-10 riders at a time. Rides are approximately two hours and include a short lesson to ensure that riders are comfortable with their horse. In addition to offering trail rides, Bit and Bridle also offers private lessons, equine therapy and horse boarding.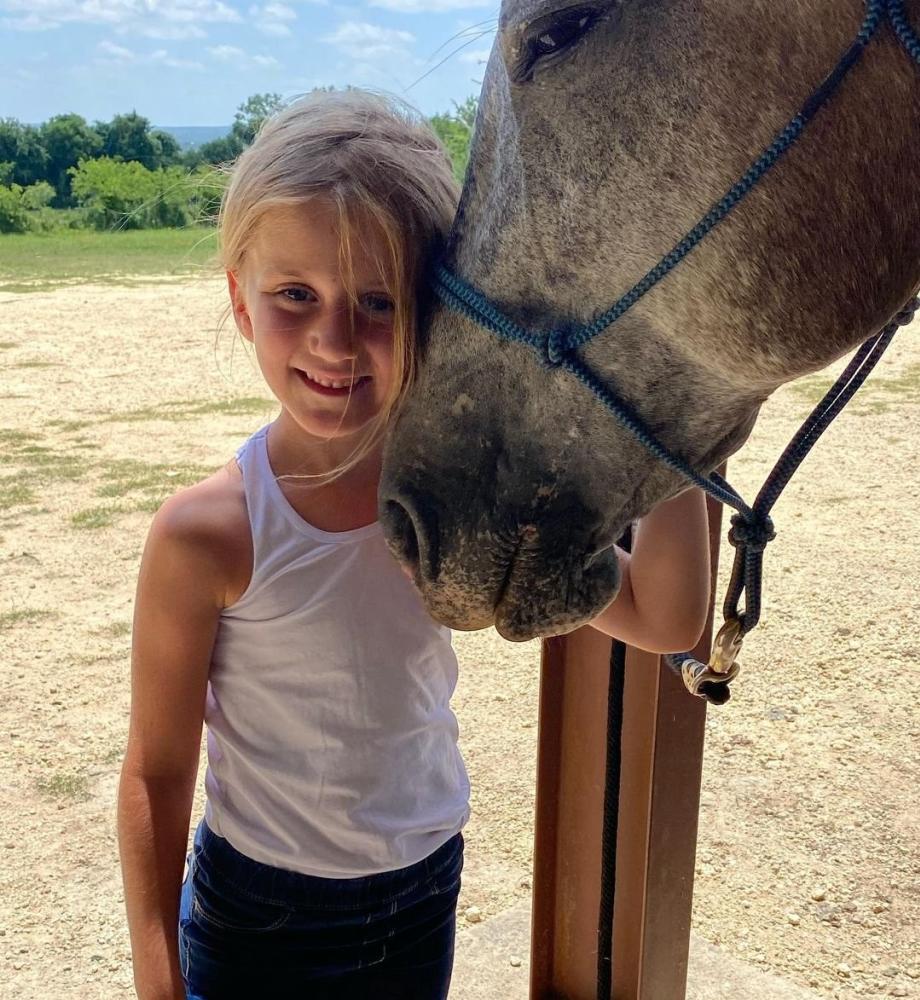 Blue Moon Ranch offers authentic trail riding in the Texas Hill Country. During the two-hour ride, up to six participants will tour through a scenic ranch on winding natural deer trails. All levels of riders are welcome and rides include a mini-lesson prior to start. The ranch has also been featured on HGTV and the Travel Channel. Horses at Blue Moon Ranch are rescued.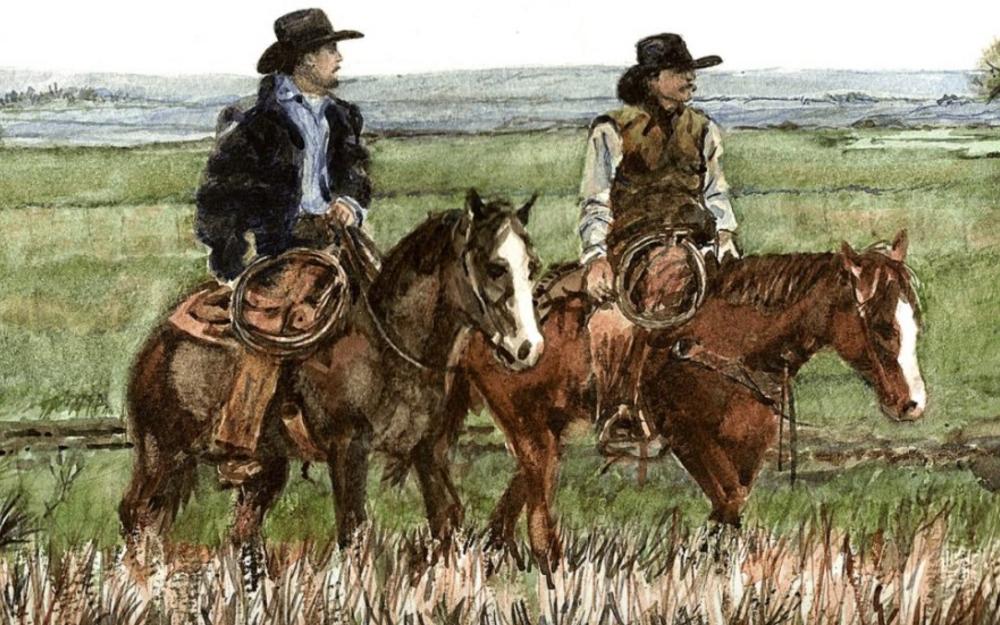 Offering customized trail rides, Circle K Ranch can accommodate experienced and novice riders alike. Arrangements can be made for large groups and private parties. Riding lessons also available.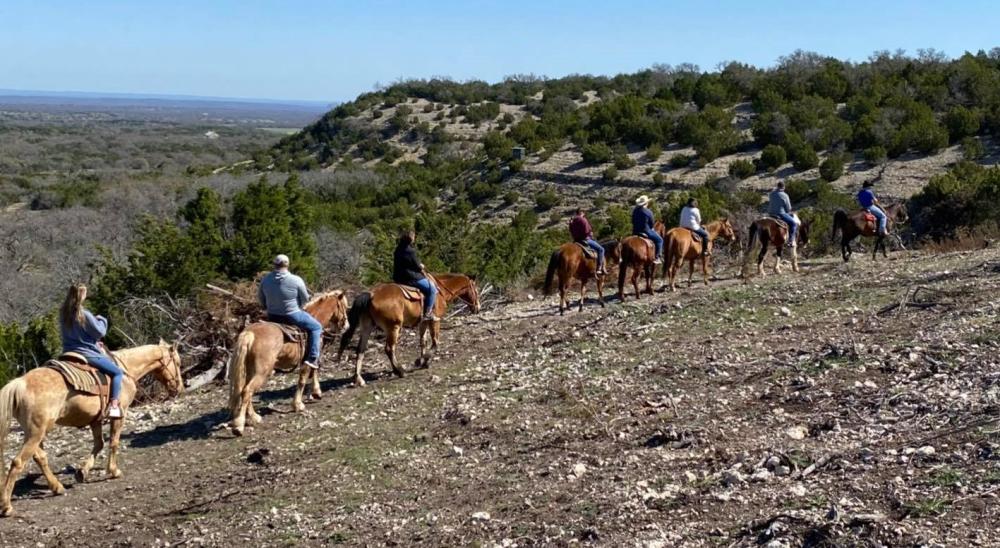 GF Ranch Trail Rides offers rides throughout the heart of the Texas Hill Country. Guests can enjoy scenic views, historical sites and wildlife. Families, groups and couples are welcome for daytime or sunset rides. Sunset rides include a campfire and hot dog roast at the end of the evening. GF Ranch Trail Rides also offers proposal planning services. Open seven days per week by appointment.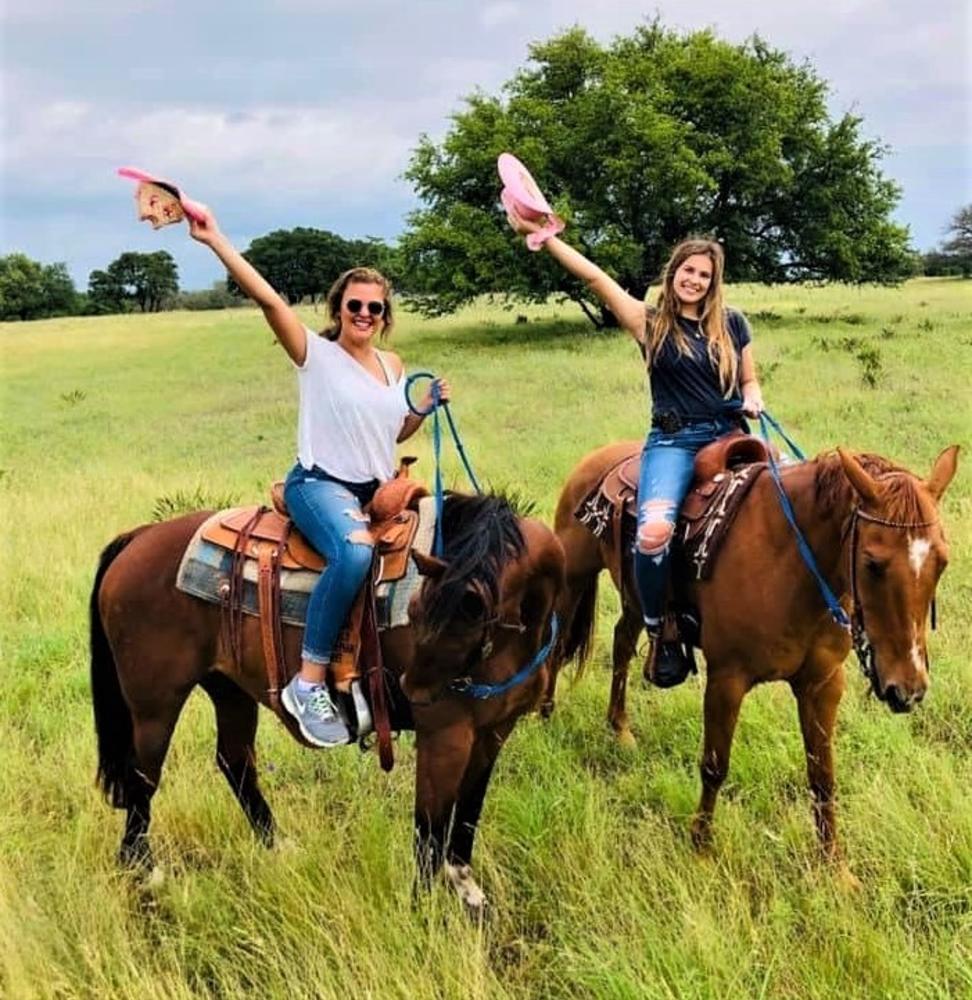 Tres Molinas Ranch and Resort offers horseback riding, along with several other family-friendly activities. Couples, families, groups and more can enjoy a horseback ride through the Texas Hill Country. Other ranch activities include hunting, fishing, archery, hiking, lodging and more. The ranch offers a customized experience to suit all your needs.