Recognized as one of the state's top municipal golf courses, Lady Bird Johnson Golf Course in Fredericksburg, Texas, provides a challenge for golfers of all skill levels with scenic views of the Texas Hill Country landscape.
Following a nine-month, $2 million renovation that was completed in 2012, the course has industry-leading tees, fairways and greens, reworked holes along with a new fleet of golf carts and new cart paths. The updates have left behind a fabulous 18-hole layout in a spectacular setting. Native areas with hills, trees and Live Oak Creek line the 125-acre course.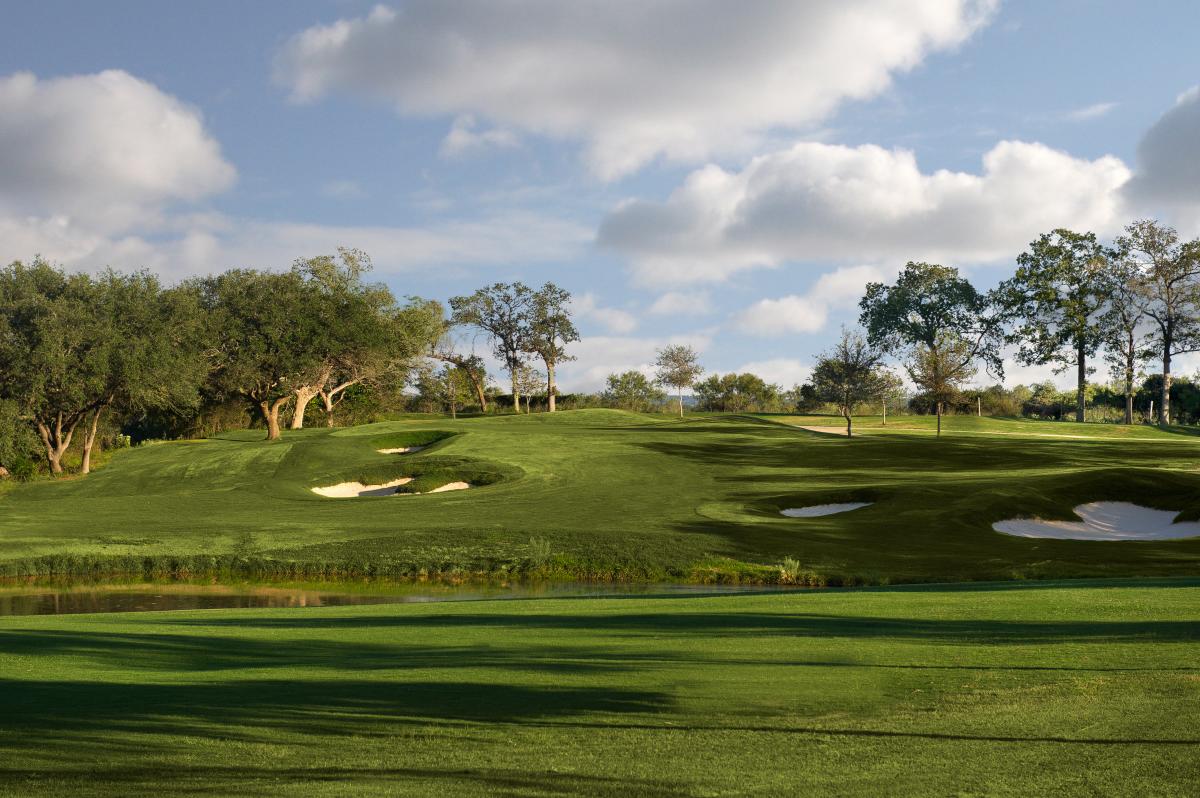 The course is a par-71 stretching 6,686 yards from the back trees and includes 46 bunkers and water in play on 10 holes. Five sets of tees are available to challenge golfers of all abilities. The front nine holes feature rolling terrain, with plenty of up-and-down play, while the back nine is flatter, it still offers challenges of a different kind, including a wide array of bunkers and ponds.
Open seven days a week, tee times for Lady Bird Johnson Golf Course are available online at golffredericksburg.com or by calling (830) 997-4010.
Beyond the course, the clubhouse facility is one of the nicest in the area, featuring a fully-stocked golf shop, the Red Bird Grill and meeting space in the Cardinal Room.
Located less than five miles from Fredericksburg's historic downtown, Lady Bird Johnson Golf Course is uniquely positioned to be one of the state's top golfing destinations for years to come. In short, you'll find plenty to test your shot-making skills while enjoying the gorgeous Hill Country landscape.
Fredericksburg also features a top-rated private course as well, Boot Ranch, which is consistently ranked as one of Texas' top golf courses. The course, open only to members and their guests, is located just 10 minutes from town. If you're visiting Fredericksburg as a guest of Boot Ranch, learn more about things to do in town and places to eat. 
To start planning your golf trip or to add golf to your visit to Fredericksburg, request free visitor information or check out these other free online resources.