FOR IMMEDIATE RELEASE
For More Information, Contact:
Amanda Koone, Director of Communications
Fredericksburg Convention & Visitor Bureau
(830) 997-6523
communications@fbgtx.org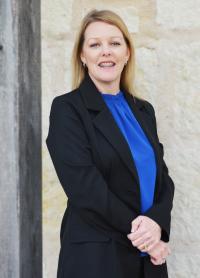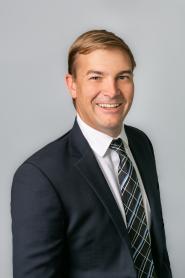 FREDERICKSBURG, Texas – The Fredericksburg Convention and Visitor Bureau (FCVB) has announced two staffing changes in the New Year.      
Jenny Staudt was recently welcomed to the team as the new Vice President of Finance, H.R. and Administration. She will fill the role held by Bill Heath, who has been in the role for over nine years. Staudt grew up in Frisco, Texas and moved to Fredericksburg in 1996. She graduated with a Bachelor of Business Administration degree from Schreiner University in 2008 and has previously been employed by Security State Bank & Trust and Hill Country Memorial Hospital. Staudt and her husband, Scott, who is a 6th generation Gillespie County resident, have two boys. In her free time, she loves to cook, listen to music and volunteers at the Gillespie County Pari-Mutuel Horse Races.
The FCVB also announced the recent promotion of Sean Doerre to the Visitor Information Center Manager. Doerre has served the FCVB in the Communications Department for the last five and a half years. Prior to working at the FCVB, Doerre worked for the University of Baylor Athletic Department. He earned a Bachelor of Arts degree from Baylor University in 2011.  Sean and his wife, Traci, have a two-year-old daughter. He enjoys playing golf, showing of Fredericksburg to Friends and cheering on the Bears in his free time.
To learn more about the Fredericksburg Convention and Visitor Bureau or Fredericksburg and Gillespie County as a travel destination, go to www.VisitFredericksburgTX.com.